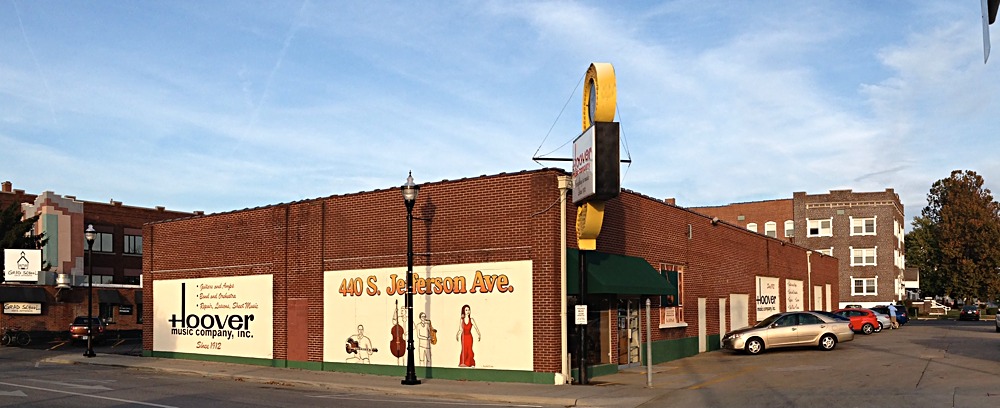 Permanently Closed
Thank you for 107 great years!
IMPORTANT: Springfield Music is now servicing our Rent-To-Own accounts and Extended Service contracts.
For repairs or payment questions, please contact Springfield Music.
If Springfield Music has trouble finding your account, please contact amanda (at) springfield-music (dot) com or call 832-1665 ext. 106.
. . .
Band repair technician Bill Clair will now be repairing instruments at Springfield Music.
Printed Music specialist Alex Huff will also be at Springfield Music.
Kelly Owens will be visiting schools as a road rep. for Springfield Music.
Joel Lomax will be doing professional woodwind repair at Palen Music in Springdale, Arkansas.
Joel Lomax will also continue making handmade clarinet and saxophone mouthpieces. See Lomaxclassic.com.
Questions: office (at) hoovermusic (dot) net

© 2008-2020 Hoover Music Company. All rights reserved. Prices do not include sales tax.